Perfect World, the new CD by FWAP, features world acclaimed guitarist Joaquin Lievano, former Dixie Dregs bassist Andy West, Johnny Neel on Hammond Organ and Hilary Jones on drums. Johnny is a first rate keyboardist who has played with the Allman Bros., Gov't Mule, Dickey Betts, Blue Floyd and many others. Hilary Jones is a powerhouse drummer who has worked with many acclaimed artists including Lee Ritenour and Robben Ford. The extended seven tracks were beautifully mastered by Jim Brick at Absolute Audio in New York City.
FWAP Joaquin's latest venture with his new band FWAP combines the best of his rock, funk, blues and fusion roots, forming the perfect vehicle for his prodigious performing and writing talents. "Our goal is to explore the edges of music performance around the concepts of standard song form, rhythm and improvisation. We are finding ourselves paying tribute to our rock roots while still trying to create something new and interesting. It's working so far..." Please visit www.joaquinmusic.com to learn more.
Click Song Titles
to Hear Clip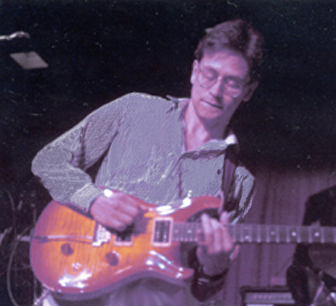 Joaquin Lievano - guitar/vocals
Joaquin Lievano first gained international recognition as guitarist with jazz-fusion violinist Jean-Luc Ponty. Performing on several major world tours throughout the U.S., Canada, Europe and Japan, Joaquin is best known for his electrifying stage performances and exceptionally fine caliber of guitar playing. Guitar Player Magazine says, "Joaquin deftly …keeps a crowd on the edge of their seats." and Jazziz Magazine was prompted to write, "…some of the best ever heard."
Born in Bogota, Colombia, he moved to the U.S. with his family at age one and grew up in New York City. A self-taught musician, he played in a variety of rock groups before joining Ponty's groundbreaking band. That three-year association resulted in four albums that frequently feature Joaquin's guitar work -- the fusion classic Cosmic Messenger, Live, A Taste for Passion, and Civilized Evil. Later, Joaquin worked extensively as a band leader with a list of members that reads like a "who's who" in jazz/fusion and beyond: Terry Bozzio, Steve Smith, Steve Kindler, Sheila E., Airto Moreira, Narada Michael Walden, Jerry Goodman, Simon Phillips and many others. In addition, he toured and recorded with such artists as former Santana keyboardist/ songwriter Tom Coster, and R&B performers Angela Bofill and Stacy Lattisaw.
His interest in electronic music led to the recording of One Mind (Global Pacific/CBS), his acclaimed 1987 solo debut, which stayed on the Radio & Records charts for many weeks in jazz, r&b and new age, and continues to be a popular choice for soundtrack music throughout the world. His second solo recording, Ecologie, was released by Miramar/BMG in January 1996, and was lauded by Billboard magazine for its "gorgeous melodies," "lyricism" and "broad tonal palette". Lievano placed fourth on the list of the Best 25 Artists of 1996. His work with Andy West in the band Zazen inspired Jazziz Magazine to call Zazen albums "on a par with the best work of such innovators as Tangerine Dream".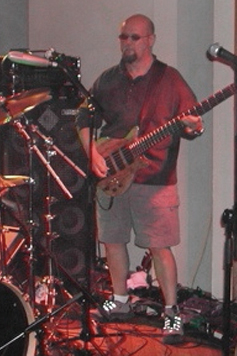 Andy West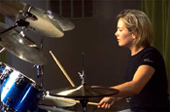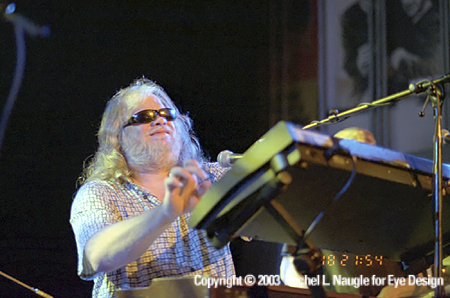 Hilary Jones
Johnny Neel
Contact Information

For Bookings Contact
One Mind Music, P.O. Box 875 Goldens Bridge, NY 10526
or Email mail@joaquinmusic.com
Please Visit www.joaquinmusic.com